toll-free, worry free
TruReach Toll-Free 8MS offers best-in-class provisioning and management of toll-free numbers from the cloud, along with optimized least-cost routing (LCR) with full disaster recovery support available.
If managing toll-free numbers was easy, everybody would do it. But it's not. It's extraordinarily complicated and growing more so every day. With so much at stake, you need a trusted, dependable solution. TruReach Toll-Free 8MS handles the basics from provisioning to Least Cost Routing (LCR), as well as the newest must-haves, like toll-free texting, easy-to-deploy APIs, and industry-leading business continuity options. The results speak for themselves: avoid paying unnecessary charges, provide a better customer experience and get to revenue faster. There is no need go it alone, the expert TruReach Toll-Free 8MS team is here to help.
Image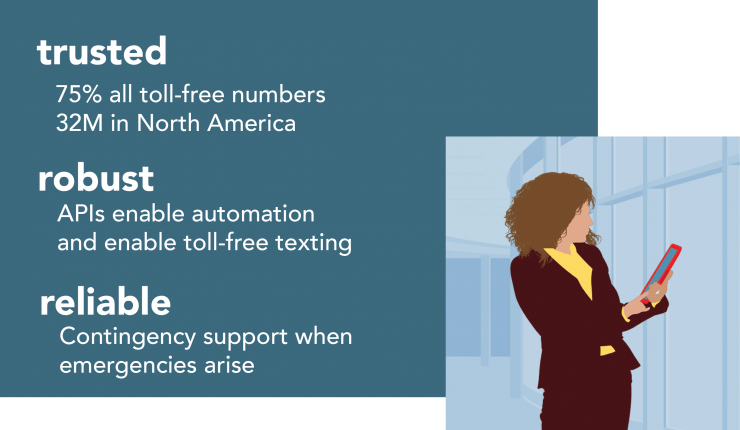 toll-free 8MS experts
For over 25 years, TruReach Toll-Free 8MS has been the industry's gold standard for the provisioning and routing of toll-free services. As a fully supported, cloud-based solution, it is used every day by some of the largest and most respected RespOrgs in the industry. Why? Because it's trusted, robust, and reliable. Don't leave anything to chance. With TruReach Toll-Free 8MS powering your business, toll-free is always worry free.
Image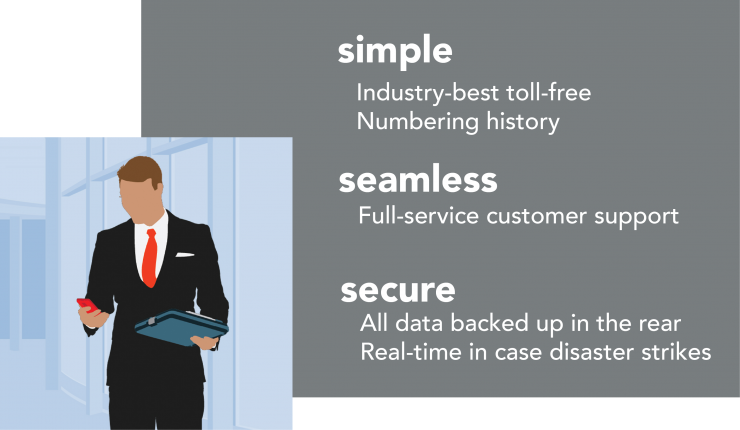 the number one at 1-800
Managing toll-free numbers on your own can be tedious, time-consuming and expensive. Poor Least Cost Routing (LCR), for example, could be costing you money. If you're unprepared for a power outage or natural disaster, your national business may suddenly find itself at the mercy of local issues, which could have a significant impact on your revenue. Our unparalleled customer service and robust, web-based solution includes Least-Cost Routing to save you money, Carrier Express for rapid activation and toll-free text enablement for new revenue and increased customer engagement.
product features that unleash the full power of toll-free
the evolving role of toll-free services
Toll-free numbers continue to connect businesses with consumers in new ways, while providing data to gain new insights into customer behavior. Download our exclusive white paper that explores how toll-free numbers have been used in the past, potential future threats, and how to ensure continued growth going forward.
Download